Getting a visit from Google
Google will come to your site either by a self-introduction, or by a recommendation from a trusted contact.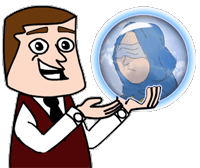 It's very easy to introduce yourself to Google and to play the registration game. Not only will Google make a note to visit your site, he'll also offer you a free custom listing on Google maps and give you a portal to develop a priority relationship.
The journey starts at Google Webmaster Central (although Yahoo and Bing have similar tools).
When you add a site, Google will ask you to confirm that you're the owner by giving you a line of HTML to paste into your home page. After that, you're all set. After your site is indexed, you'll see:
What queries people have used to find your site
What sites are linking to yours
You can review errors and statistics from Google-bot's visit
You can remove pages that you didn't intend Google to index
You can submit a site map
To get your free business lisiting on Google Maps, just make a bee-line for Google Places. This is an excellent promotion opportunity, but it will take time to get your entry published, because Google will validate your address by postal mail (and isn't very prompt about it).
Showing Google Hospitality
Once you've persuaded Google-bot over your doorstep, show him round the house! He's a fussy visitor, and doesn't get on well with JavaScript or Flash, and he's got a low boredom threshold, so make sure he can reach anything you particularly want indexing within 2 clicks of the home page by following plain old HTML.